Laguna Greenbelt, Inc.
has attracted dozens of bright and dedicated community members to its Board of Directors over the years. These volunteers have carried out the majority of the organization's work.
2015 Officers
Elisabeth Brown, President
Ron Chilcote and Norm Grossman, Vice Presidents
Francine Scinto, Secretary
Richard Picheny, Treasurer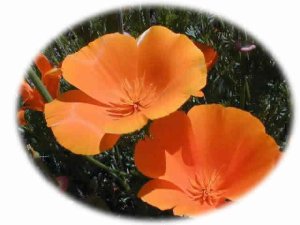 Directors
Bob Borthwick
Kate Clark
Jill Cremer
Robert House
Harry Huggins
Madeleine Peterson
Michael Pinto
Allan Schoenherr
Francine Scinto
Patricia Twitty
Lance Vallery
Lenny Vincent
Directors are elected by the membership at the Laguna Greenbelt annual meeting, usually held in February. Each Director serves for a term of 3 years. Officers are nominated by the Board of Directors at the first Board meeting following the annual meeting.
Would you like to join us? Talk to a friend who is on the board, or email contact@LagunaGreenbelt.org.
---
Biographies
---
Bob Borthwick
A landscape architect, Bob Borthwick has had a lifelong love for the environment which began with childhood vacations to Yosemite. He has received professional awards for notable projects such as the Avalon Waterfront on Catalina Island, and the San Clemente Beach Trail. Bob completed a B.S. in Environmental Design at Cal Poly Pomona, where he now chairs the Landscape Architectural Advisory Board. He is a Guest Critic for scholarship competitions there, at USC, and at UCLA. Bob has served on several advisory committees for the City of Laguna Beach, including Trails and Open Space. To celebrate his 50th birthday, he hiked the 220-mile John Muir Trail.
---
Elisabeth M. Brown
Elisabeth M. Brown, PhD is a biologist and science writer who joined the Greenbelt board in 1980. An embryologist by training, her thesis topic at UCI explored coordinated hatching behavior in California Quail. Elisabeth created the public access program in Laguna Coast Wilderness Park, and still teaches the Naturalist Training course at Saddleback College for would-be park docents. She has written trail guides, an OC field guide, and educational brochures for wilderness-adjacent neighborhoods. Her monthly nature columns ran in local newspapers for 20 years. Elisabeth's involvement in managing local wildlands has included founding roles in the Nature Reserve of OC and the Coastal Greenbelt Authority.
---
Ron Chilcote
Ron Chilcote worked closely with Jim Dilley as early as 1973 and joined the board in 1975. He has dedicated his landscape photography to two books, Nature's Laguna Wilderness (2003) and The Laguna Wilderness (2014), both published by Laguna Wilderness Press (LWP). As professor of economics and political science at UC Riverside, he is author or editor of three dozen books, editor of the bimonthly journal Latin American Perspectives, and director of LWP. Ron is founder and coordinator of the Temple Hills Community Association in Laguna Beach, where he resides with his wife, Frances, and is active in conserving open space in and around the town.
---
Kate Clark
Kate Clark is a 17-year Laguna resident who has lived in Ann Arbor and in Irvine, where she was a planning commissioner. From her double majors(biology and English) at Stephens College, the University of Nebraska, and UCI, and beyond her 2009 retirement from Irvine Valley College, Professor Emerita Clark has pursued twin interests in ecology and education. She is a 10-year weekly volunteer at the Nix Nature Center; consults with community colleges on accreditation, curriculum, and governance; and serves on civic and philanthropic boards, supporting education and nature studies. Kate endured knee replacement to hike once again with friends and family around the world.
---
Norm Grossman
Norm Grossman became involved with environmental issues soon after moving to Laguna Beach in 1978. He joined the Greenbelt board in 1984 and served on the Laguna Beach Planning Commission nearly continuously from 1988 to 2015. Norm has played a role in multiple environmental and land use initiatives, including two on preserving Laguna Beach open space (1998 and 2012), four on redevelopment of El Toro Air Station (1994-2000), and one on growth management in Orange County (1988). He was one of the negotiators involved in purchasing Laguna Canyon in 1990. His professional background is digital engineering, with experience in the aerospace industry and academia.
---
Robert House
Robert House chaired the science department at Newport Harbor High for 39 years. While there, he founded the Environmental Nature Center, which now educates 16,000 people each year about California's native plant communities. ENC is also the site of the first Platinum level green building in OC. Robert has been an ecology professor and international tour leader for National Audubon, and a National Park Wilderness Ranger in Yosemite. He attended two victory dinners with Jim Dilley and was the appointed biologist for Dilley's original Greenbelt study committee. Later he chaired the city's Open Space Committee and established Laguna's first nature trail, the Park Avenue Nature Trail.
---
Harry Huggins
Harry Huggins grew up in a small town in Northeastern Ohio learning about chipmunks, raccoons, muskrats, and deer playing in the woods, often swinging from wild grapevines high in the trees. He studied at Kent State University in the late 60's before coming to California in 1970. He was Executive Director of "The Walk to Save Laguna Canyon" in 1989 and initially joined the Greenbelt board in 1992, when he was instrumental in the development of the LCWP nursery operation and Saturday Stewardship Days. As the Asset Manager of OC Parks, he also served as Assistant Executive Director to the Coastal Greenbelt Authority for over 10 years.
---
Madeleine Peterson
Madeleine Peterson grew up as an "army brat" moving every two or three years until graduating from UCLA.  During the next 28 years she made her home in Connecticut working as a reading/language arts and curriculum specialist.  She also became involved with the Nature Conservancy there.  Returning to California in 1996, she became part of the Reading Department for the Capistrano Unified School District.  Madeleine is a past president of AAUW-LB and served on the Community Clinic Board.  Currently she serves on the boards of the Laguna Greenbelt Inc, Laguna Live, and AAUW-LB.  She, her family, and four grandchildren treasure the area they live in!
---
Richard Picheny
When Richard Picheny retired to Laguna Beach after a successful career in accounting, business, and law, he put himself to work for local community and environmental causes. He has been a board member or officer for the South Laguna Civic Association, Village Laguna, the Dana Harbor Bridge Center, the Open Space Initiative, and the Coalition Steering Committee. Richard was active in forming the South Laguna Community Garden and the Laguna Beach Marine Preserve. He is dedicated to preserving Laguna's remaining open space, maintaining the village character of Laguna Beach and South Laguna, and ensuring the sustainability of our marine life, while providing a business friendly atmosphere.
---
Michael Pinto
After a successful teaching and business career, Michael Pinto, PhD retired in 1983, devoting his life to community building through nonprofit organizations in the fields of education, the environment and social welfare. He was founder and chair of the Laguna Canyon Foundation, vice-chair of the Orange County Great Park Corporation, and served on the California State Parks Foundation board. Michael advises foundations on fundraising and organizational development, and co-chairs the advisory board of the University of San Diego's Institute for Nonprofit Education and Research. He holds a B.A. in Political Science and a Ph.D. in Integral Studies with a concentration in nonprofit organizational theory and transformation.
---
Allan Schoenherr
Dr. Allan Schoenherr, PhD is an emeritus Professor of Ecology at Fullerton College. He is a recognized authority on California's natural history, with extensive publications. His book A Natural History of California is a 772-page compendium on our state's plants, animals, and geology. He has also published books on Orange County, the San Gabriel Mountains, and endangered plants in Southern California. Allan is a lover of the outdoors who has traveled, hiked, and photographed around the world—whether he was leading hiking trips in the Sierra Nevada and Yosemite, or traveling as a naturalist on shipboard excursions. One of Allan's four sons is an award-winning Laguna artist.
---
Patricia Twitty
Patricia Twitty, a Laguna Beach resident since the 1970's, is a retired educator who taught Middle School and Science for over 40 years. She has served on the Greenbelt board since 2000 and chairs the Education Committee, which provides environmental education grants for Laguna Beach teachers and an annual scholarship to LBHS seniors involved in environmental activities. Patricia became a fervent environmental activist when she joined the Laguna Canyon Conservancy and helped in organizing the Walk to Save Laguna Canyon 25 years ago. She is on the board of the Summertree Institute for Environmental Education and is a former board member of the Laguna Art Museum.